The Great Chapel of Julianos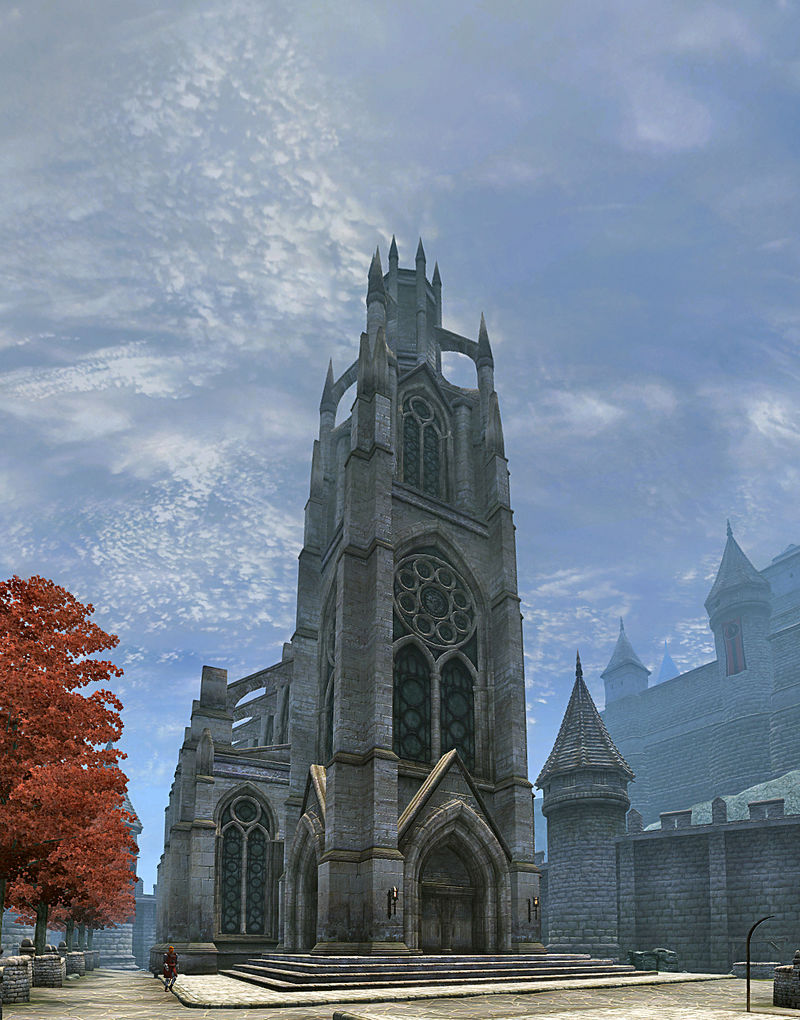 The Great Chapel of Julianos is in southeast Skingrad, across the street from Shameer's and Tamika's houses. This chapel specializes in Intelligence and Willpower.
The building is divided into the The Great Chapel of Julianos, the Chapel Hall, and the Chapel Undercroft. The three doors to the chapel lead into an entrance elevated two step from the main room. A small set of stairs in the middle leads down to two doors to the Undercroft and one to the Chapel Hall. The main cathedral altar is at the end of the main room, and the edges of the room hold an altar to each of the Nine Divines. All three residents can often be found here.
For more information follow
this link.