Akatosh the Divine
Admin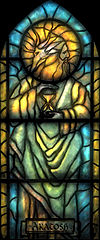 Appearance

: 188

Ranged attack

: 2010-08-02


Subject: Manor District Mon Aug 23, 2010 3:18 am

---

Manor District

The Manor District is the seat of House Redoran Council in Ald'ruhn. All House Redoran Councilors live Under-Skar in the Manor District in Ald'ruhn, entrances clockwise from the entrance are: Ramoran, Sarethi, Llethri, Council Hall, Arobar, Morag Tong Guildhall and Venim Manor. Fine shops are available on the bottom floor, for kinsman services see the Council Hall. The wealth in the manors attracts many thieves, and not just for the many drawers with jewelry and extravagant clothing. On the bottom floor of the giant shell are three fine shops. The Clothier is actually a Hlaalu informant. The Alchemist has Scrap Metal. The Enchanter has a wide array of spells and useful magical items, among them a Last Wish Shortsword in bad repair.

For more information follow

this link.