Akatosh the Divine
Admin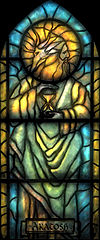 Appearance

: 188

Ranged attack

: 2010-08-02


Subject: Commercial District Mon Aug 02, 2010 6:58 am

---

Commercial District

Ra'Virr is a male Khajiit Trader. His shop is located in the Commercial District. Ra'Virr has sells some weapons with Bound Items effects which he claims to be daedric. Being Khajiit, Ra'Virr is one of several merchants who will buy Moon Sugar and Skooma. At this district is a male Imperial trader as well called Clagius Clanler. He has a shop in Balmora, where he buys and sells a wide variety of (mostly useless) goods.

Elder Scrolls Wikia entry on this location can be found

here.