Akatosh the Divine
Admin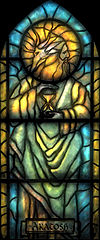 Appearance

: 188

Ranged attack

: 2010-08-02


Subject: The Balmora Council Club Mon Aug 02, 2010 6:54 am

---

The Balmora Council Club

The Balmora Council Club is the local hangout of the Camonna Tong in Balmora. In this tavern, you'll find no warm welcome, just sneers. The Bad People plot against their upstart rivals of the Thieves Guild. Thanelen Velas acts innocently, even though he fits the Murderer's Description. The Publician Banor Seran might donate some Cyrodiilic Brandy for the cause. On the rooftop, you'll find two guards, offering training.

Elder Scroll Wikia entry on this location can be found

here.