Streets of Talos Plaza District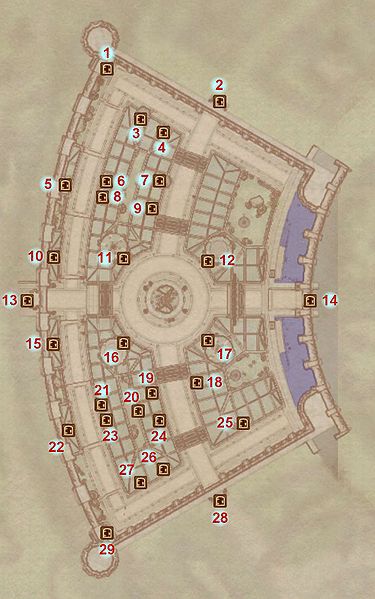 Talos Plaza District is one of the six inner city districts in the Imperial City. This is the district where the wealthiest people of the Imperial City live. Note the relatively grand houses and the beautiful statue at Talos Plaza.
Elder Scrolls Wikia entry on this location can be found
here.