The Temple of the One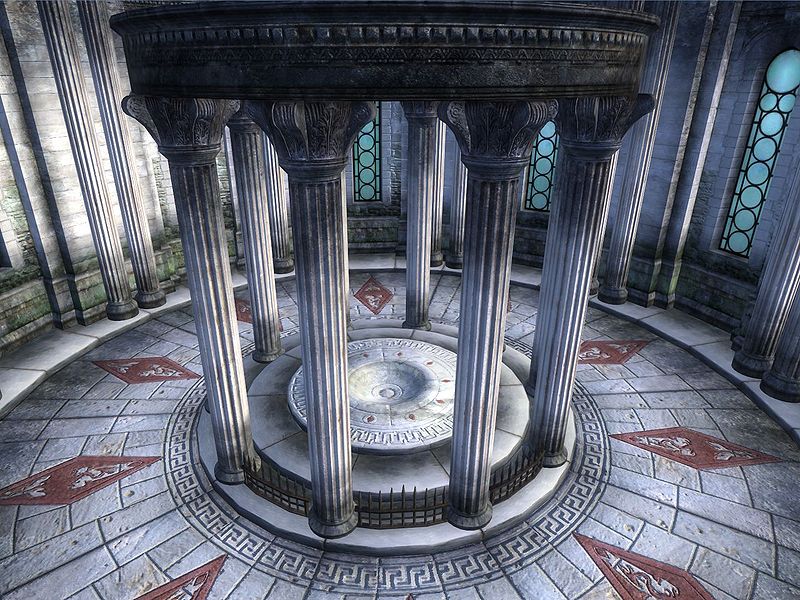 The Temple of the One is the main temple in the Imperial City Temple District that is the location of the final stage of the Main Quest line.
Inside is a circular area where the Dragonfires should be lit by an Emperor of the Septim bloodline, though the fire is never seen in-game. At the end of the game, the final showdown between Mehrunes Dagon and the avatar of Akatosh takes place in the temple, which leaves the roof shattered and the statue of the avatar of Akatosh. The final battle leaves the Temple District in a state of disrepair for the rest of the game. J'mhad (the groundskeeper) and Tandilwe (a master speechcraft trainer) are sometimes here. If you saved Jeelius from the Mythic Dawn, he also appears here.
Elder Scrolls Wikia entry on this location can be found
here.