Imperial City Arena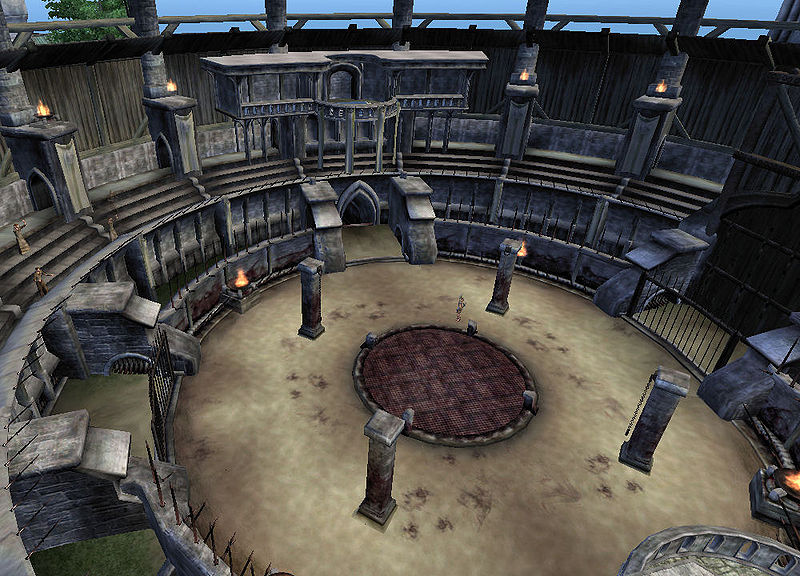 The arena stadium is the circular outdoor area where matches are held, with inaccessible spectator stands all around and two observation areas to the north and south. The southern balcony is used when watching a match that's being bet upon, and it holds only four bottles of cheap wine on the three tables.
There are four gates through which combatants can enter the arena, although only the northern and southern lead to the bloodworks and only the northern can be opened. In the center, four columns surround a large circular grating, through which blood can seep out of the arena and into the bloodworks.
Two different cells are accessed when watching a match and when fighting, and some inconsistencies occur; the four columns are not present when watching a fight from the observation areas, and the eastern gate is a large wooden contraption when watching but it is the western gate that's designed the same when fighting. Also, the flags around the arena are split, yellow flags decorating half and blue flags decorating the other half. When watching a match, the north is hung with yellow and the south with blue; however, when fighting a match the north is hung with blue and the south with yellow.
Elder Scrolls Wikia entry on this location can be found
here.