Black Horse Courier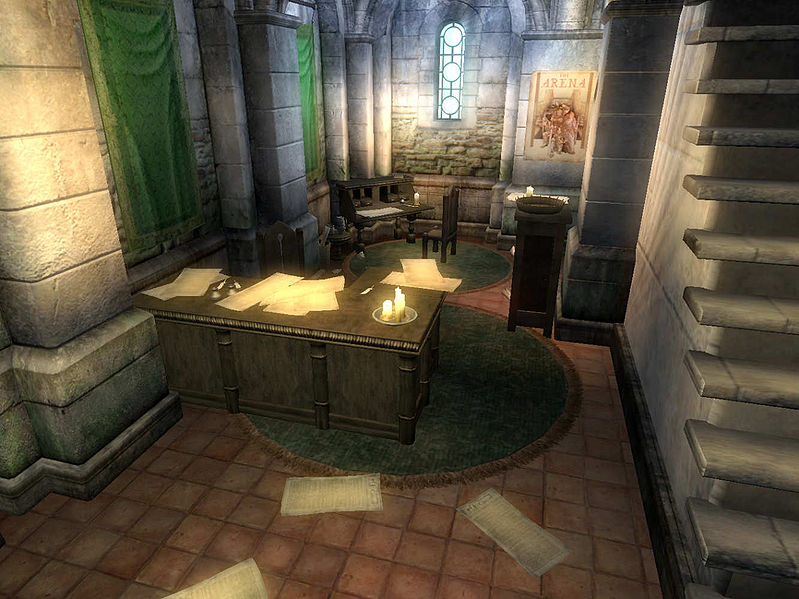 The Black Horse Courier is the headquarters of The Black Horse Courier newspaper in the Imperial City's Market District. It is across from The Merchants Inn, next door to Three Brothers Trade Goods.
The newspaper is jointly run by three Khajiit brothers, Ra'jiradh, Urjabhi and Hassiri. The three of them divide their time between editorial duties in the office or researching in and around the Imperial City. All of them can at random times be spotted running towards the headquarters with the latest news or gossip in hand, eager to write the next edition of the paper.
Copies of the editions of The Black Horse Courier are found throughout the buildings at different times on the main level and in the upstairs office, two of which are available even before the associated quest is begun. The building also features a basement.
Several Imperial City citizens will pay monthly visits to the Black Horse Courier. This is due to an unfinished quest that supposedly had to do with the player delivering letters from the big city to citizens in the smaller cities around Cyrodiil. At 12pm, on a set date of every month, they will break off their usual routine, enter the editorial office and spend a brief amount of time there, provided that their long-distance friends are still alive.
Elder Scrolls Wikia entry on this location can be found
here.