Southern Books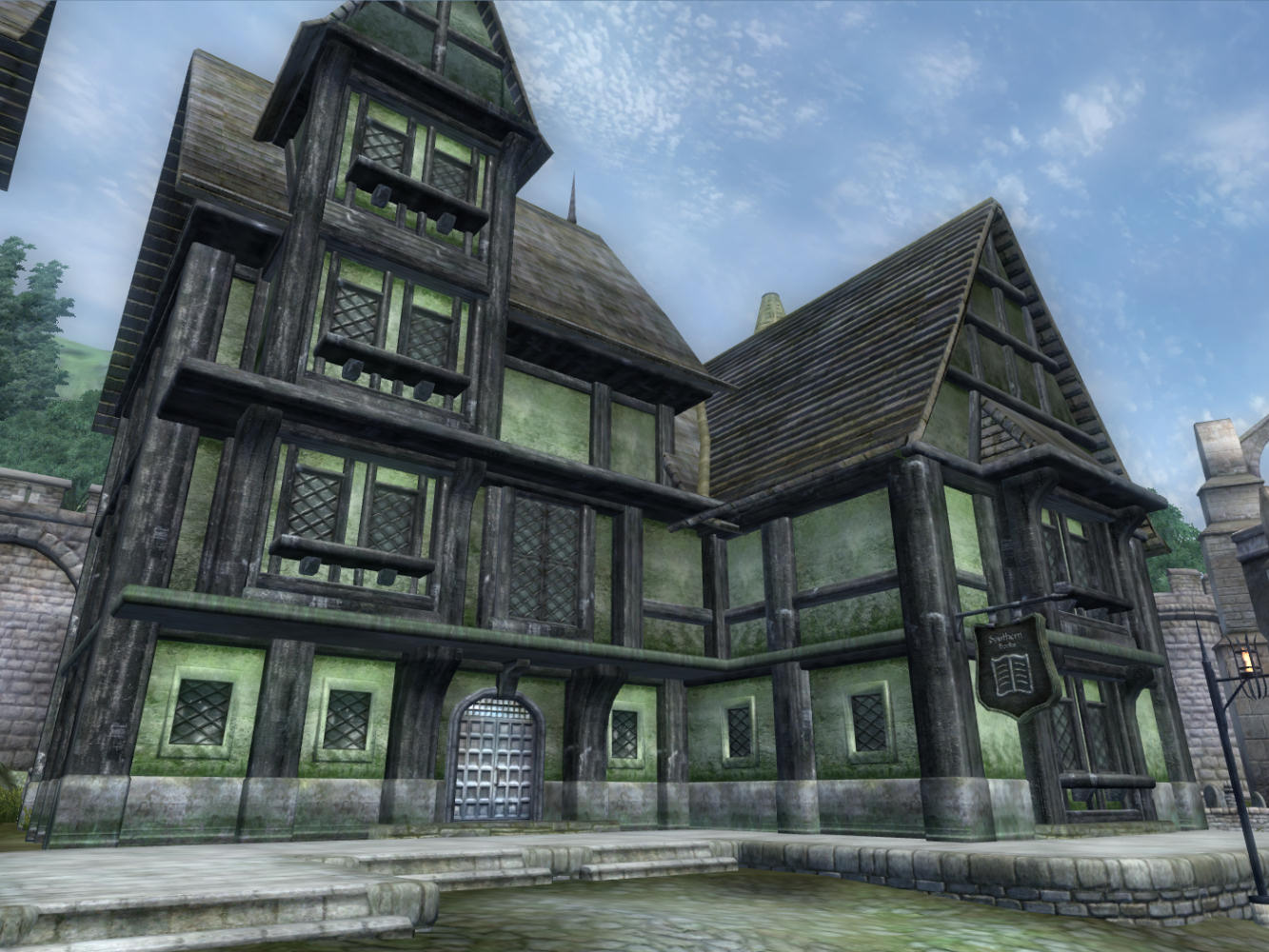 Southern Books is a book store located in the Guild Plaza area of Leyawiin. It can be found next to the Mages Guild Chapter and across the street from the Fighter's Guild Hall.
The proprietor, Bugak gro-Bol, is a bookseller with 1000 gold and a Mercantile skill of 60. He buys and sells books as well as offering basic Blunt training. Along with common guides and stories his wares include the unique Annal of the Fire Nexus scroll.
The main trading room is on the ground floor and consists of a counter and a large selection of books in shelves and display cases. Bugak lives in the adjacent room, which differs from typical Leyawiin houses and stores, where the living quarters are on the second floor. His private quarters consist of an antechamber with a large dining room and a smaller, locked, bedroom. On the second floor is a small but well-lit library. Along with many common books you can find the Alteration skill book Reality & Other Falsehoods high up on a shelf, in the right side of the room, although taking it is considered stealing.
For more information follow
this link.