Five Claws Lodge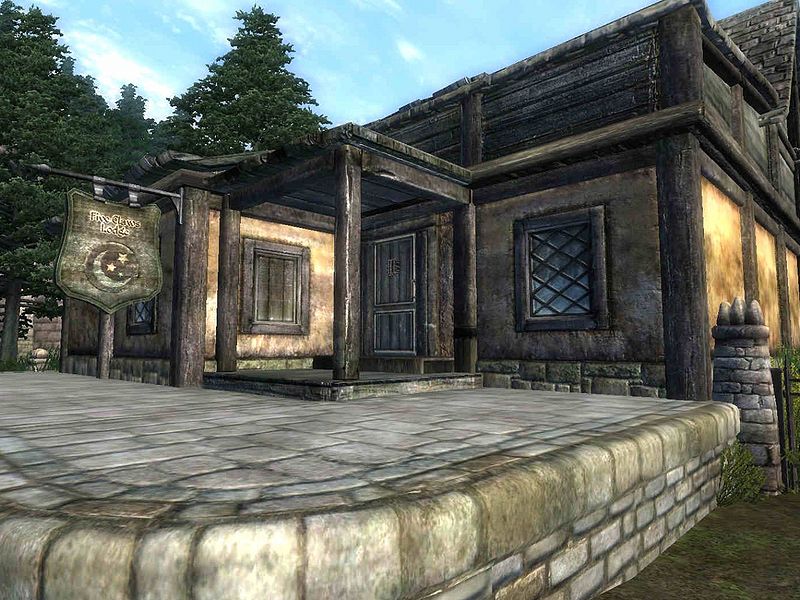 Five Claws Lodge is an inn located in the Chapel District of Leyawiin. It is found adjacent the West Gate to the city, across the street from the Chapel of Zenithar and next to The Dividing Line.
The publican, Witseidutsei, buys potions and food whilst only selling the latter. The ground floor contains the reception area which consists of a well-stocked bar with a large counter and a rich dining room. The rooms can be found just to the left of the entrance.
For more information follow
this link.