Newlands Lodge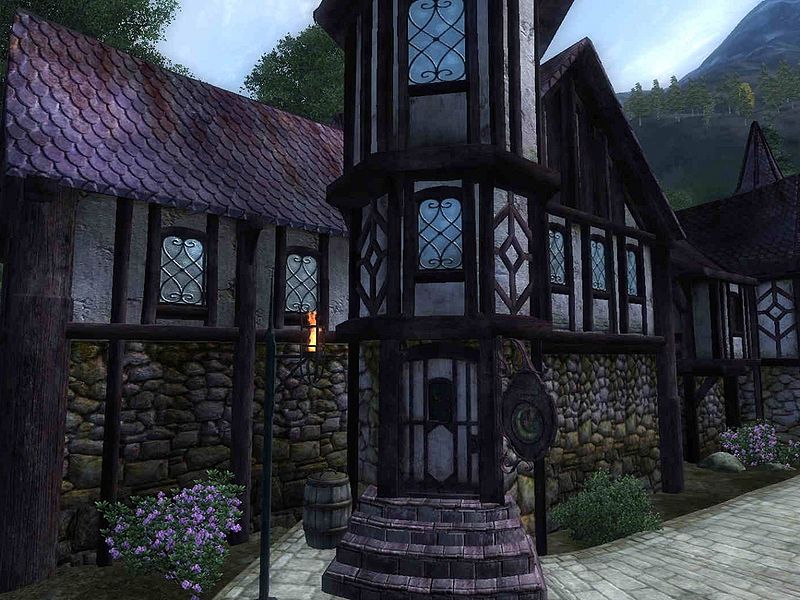 Newlands Lodge is a dark-elf bar located in Cheydinhal's Market District. It is found adjacent to the West Gate of the city, across the road from the Cheydinhal Bridge Inn and next to Borba's Goods and Stores.
The publican, Dervera Romalen, buys potions and food while only selling the latter. The ground floor contains the reception area consisting of an antechamber with a dining room and a second room with the bar and counter. The rooms can be found upstairs.
The room that you can rent is spacious but quite bare, containing only a lower-class double bed and chest of drawers. These drawers do not respawn, making them safe for storage. If you feel inclined to pick the Hard lock, right next to yours is a tiny room with a sack and a bed in which you are free to sleep in. The other room, which doesn't have a door, contains an owned single bed.
For more information follow
this link.