Great Chapel of Talos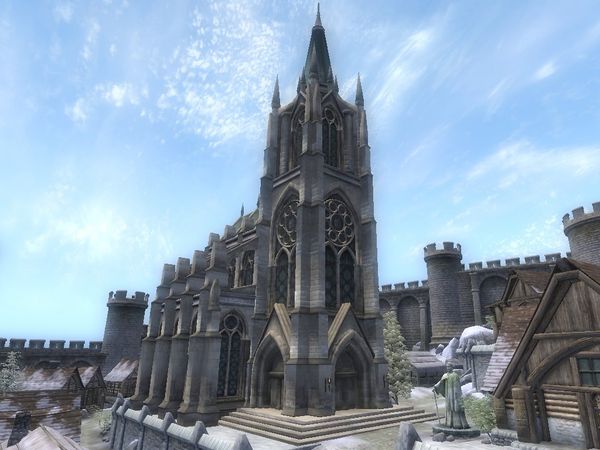 Great Chapel of Talos is in the southern end of Bruma, between the Jerall View Inn and Olav's Tap and tack. This chapel specializes in Agility and Strength.
The building is divided into the Great Chapel of Talos, the Chapel Hall, and the Chapel Undercroft. The three front doors of the chapel lead into an entrance two steps higher than the main room ahead. A staircase in the middle of the entrance leads down to a small hallway with three doors. The two the west wall reveal the Undercroft and the one on the east wall leads into the Chapel Hall. The cathedral altar is at the end of the room, and an altar to each of the Nine Divines line the room.
For more information follow
this link.