The Balmora Guild of Mages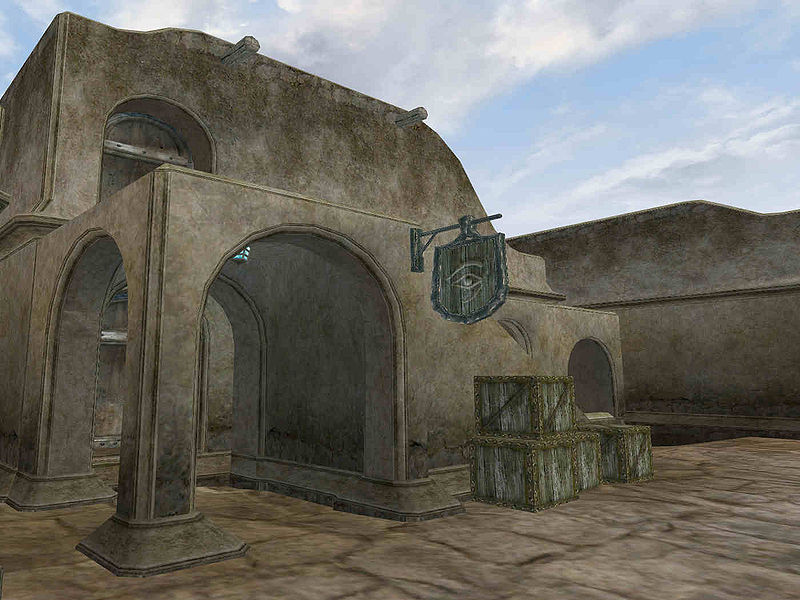 The Balmora Guild of Mages is the Mages Guild branch in Balmora, located in the center of town next to the Guild of Fighters.
The guild hall has two entrances: the main entrance on the ground floor, and another on the second floor that is accessed by a staircase on the right side of the building. The building contains three levels. The ground floor contains a few containers, a supply chest and the guild steward Ranis Athrys, who sells spells and offers training. She will also give a number of quests to higher ranking members. The second story is occupied by Galbedir, who sells soul gems and some enchanted items, offers enchanting services, and provides training.
In the basement you will find the remaining guild members. The most notable is Ajira, who sells alchemy supplies and offers quests to low ranking members. Guild Guide and spell merchant Masalinie Merian is also found in the basement. Other than Masalinie, all of the guild members in the basement offer training.
Elder Scrolls Wikia entry on this location can be found
here.