Akatosh the Divine
Admin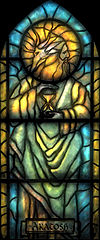 Appearance

: 188

Ranged attack

: 2010-08-02


Subject: Streets of Bruma Mon Aug 23, 2010 4:17 am

---

Streets of Bruma

Located in Cyrodiil, north of the Imperial City, Bruma's population is mostly Nord, although other races are also present.

The Countess of Bruma is Narina Carvain, a Heartland Nibenean woman of noble descent.

For more information follow

this link.