Skooma Den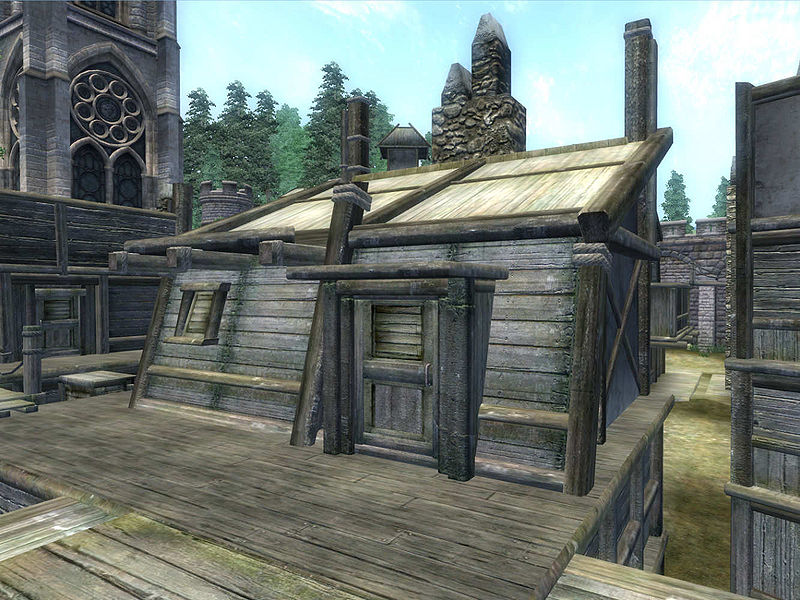 The Skooma Den is a run-down house in Bravil that acts as a shelter for skooma addicts.
It stands in the center of Bravil, above Carandial's house. The door is locked and difficult to pick, but inside is a group of Skooma addicts who literally can't stop drinking the drug, not even while in conversation with you.
The Skooma Den has beds you can sleep in without payment when the addicts are up and about, and the addicts themselves are each carrying a small fortune in Skooma that can be pickpocketed off of them.
For more information follow
this link.